Even for just one individual, the prospect of making an international move can be daunting.
For weekly recaps of The Macro, sign up here.
So it's pretty incredible that enterprise email app Front (YC S14) has been able to move its entire team from France to San Francisco, all while continuing to build a quickly-growing startup.
Front hadn't always planned to make this move. For a year and a half, the startup's operations were split between Europe and the United States, in a "distributed" arrangement that is common (and often permanent) for many tech companies with roots in Europe.
We spoke with Front's cofounder and CEO Mathilde Collin about the pros and cons of building a distributed team, why Front ultimately decided to spend the time and money to bring everyone back under one roof, and how they handled the logistics of the move.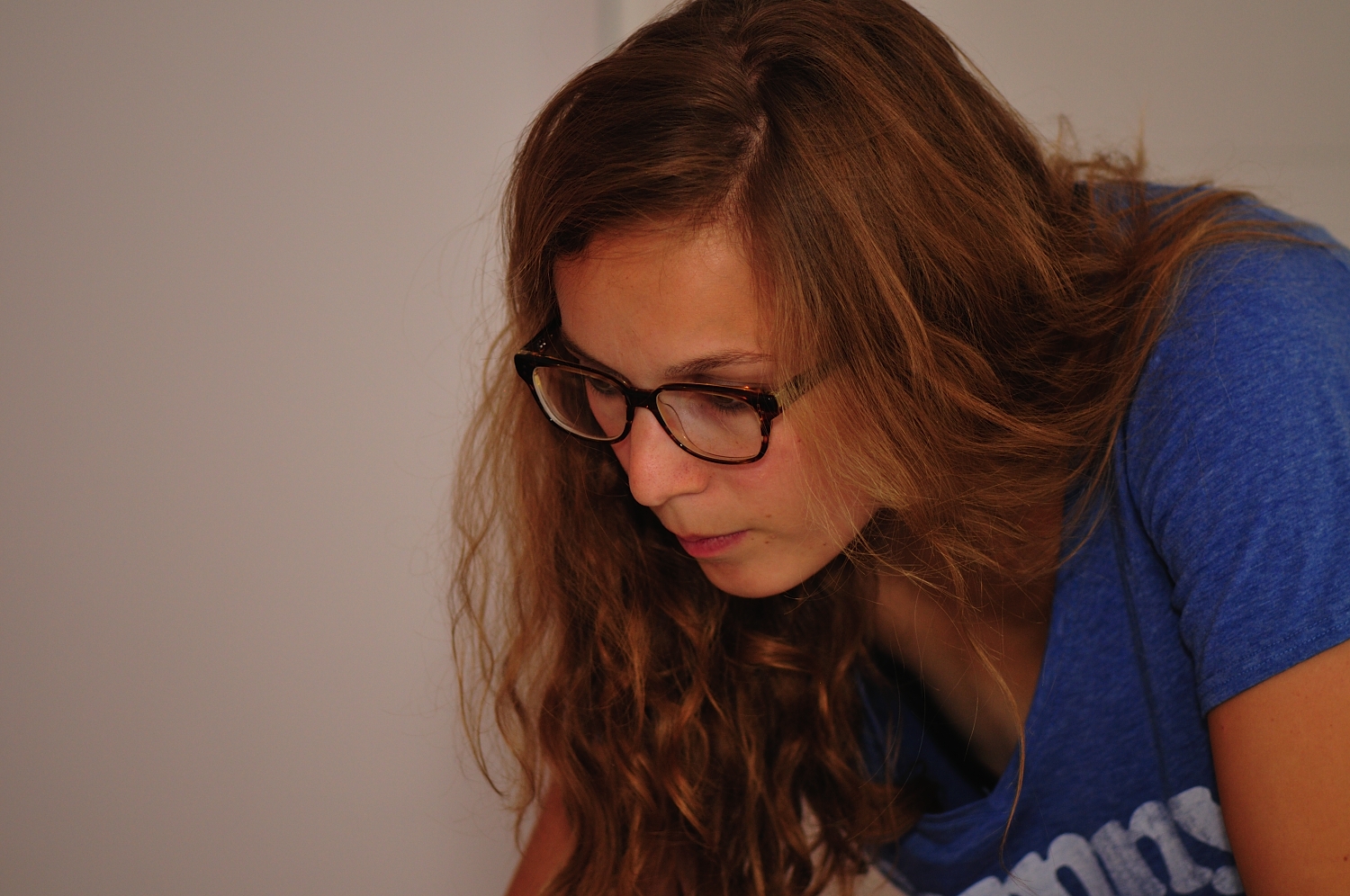 How did Front's team become split between two countries? Was it an accident of sorts, or did you initially set out to have two offices?
Mathilde Collin : It was neither an accident, nor planned from the get-go. We were founded in France, but we've always had customers in the United States. I also knew that the environment in the U.S. was more favorable for SaaS companies, but at the beginning, nothing really justified a move.
Once we got accepted into Y Combinator, we finally had a concrete reason to make the leap. So we moved the entire team out to California for the three month program.
After YC ended, though, we operated by being split. My cofounder Laurent Perrin and our six-person engineering team returned to France, while I stayed in California. Initially I was by myself, but in the months following I eventually hired three sales staff here.
What were the best parts of having a distributed team?
Mathilde : Being able to provide 24/7 support at no extra cost was nice. The end of the workday in France is almost the start of the day in San Francisco, so we used to have 20 hours of uninterrupted availability for our customers.
Something that we weren't really aware of but turned out to be a massive advantage was that this hybrid status gave us access to a talent pool usually inaccessible to U.S. companies. Our tech team is exclusively composed of French engineers — we didn't plan it that way, but it's working great for us so far!
Another good thing was that the cost of moving to and living in the Bay Area is really high. Having people in France was cheaper, which, all else being equal, is always better for a startup.
What were the worst parts?
Mathilde : All the rest was terrible. The logistics, communication, culture, management, everything.
Communication is hard when people don't get to meet in person often, but if you compound it with a 9-hour timezone difference, things get really bad. We have all-hands meeting every week and obviously we're using the best collaboration tools, namely Front, and also Slack. And as often as possible, we tried to fly people from France to the U.S.
Other than that, we didn't find any silver bullet — it's just hard.
When I would go back to France, I'd find the team less engaged and less happy than they were in California. The reason for that, I believe, was that the product team was in France, while all the customer development was happening in the U.S. At the time, the product needed to evolve a lot and adhere tightly to the needs of the users, so this disconnect between the two teams was really hurting. I realized that, for us to iterate as fast as we wanted to, we had to reduce the distance between the sales and engineering teams.
Was there one moment you remember where it hit you, that having two offices wasn't the best thing for Front?
Mathilde : The first time I went back to France after staying four months straight in California. I realized the energy, excitement and engagement was nothing like what we had back there. I knew this was not sustainable, and would hurt us sooner than later. It was either here or there, but no middle ground.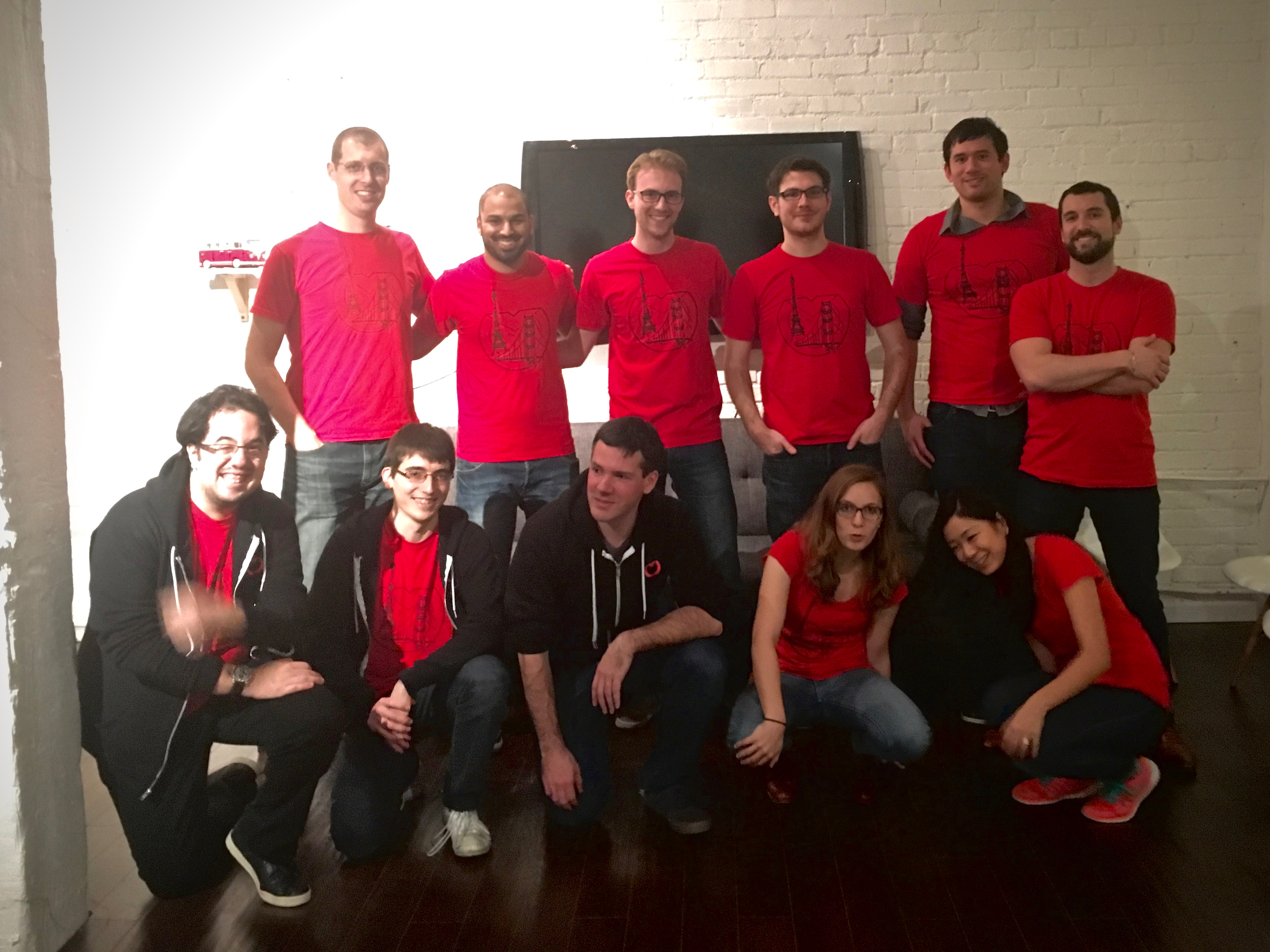 How did you decide where to unify the team?
Mathilde : My cofounder Laurent and I both wanted to live in San Francisco. With our biggest customers, investors and partners all based in the Bay Area, it was really easy to support this with business-related motives.
It was not an obvious decision though. The majority of European software companies either stay in Europe, or at least keep a core team there. They do it to avoid competing head-to-head on salaries and perks with Silicon Valley companies. But I believe that what they save on cash, they lose in efficiency and speed of execution. We decided to optimize for that instead.
Another reason companies keep their teams in Europe is that they fear if they move them to Silicon Valley, their employees will leave to work at Facebook or Google. I don't buy that. I think Front can be as attractive as the best companies here, in terms of technical challenges and having brilliant co-workers — and be even more rewarding when it comes to the impact each employee can have on the entire company!
How did you and Laurent know that you wanted to be based in San Francisco, despite the extra costs of moving and doing business there now? There is a lot of talk about Europe as an increasingly viable place to start a tech company.
Mathilde : There is a big difference between "a viable place" and "the best place possible." There are many things special about San Francisco and the Bay Area, ranging from the general enthusiasm for innovation, to the great pool of talent for the industry, and of course the weather.
The Bay Area is the most condensed ecosystem for what we do. You're always one email away from meeting with anyone. Coupled with a refreshing "pay it forward" mentality, it means there a lot of good people willing to actively help you succeed. And of course the VC industry is radically different, and completely in favor of startups.
It's also easier to sell to customers here, as a startup — probably because the big companies of today were startups once. They are comfortable with the fact that new companies can deliver better products than older, bigger incumbents. We're not there yet in Europe.
How did your staff in France take the news?
Mathilde : It's funny how the reactions correlated with age! The younger employees were very excited about it, and some of them even had joined Front with that prospect in mind.
People on staff who were older, particularly ones who were parents, were the opposite. Moving halfway across the world, the idea of kids changing schools and having to learn English at an early age -- it was very stressful and had to be prepared carefully. One of our employees, sitting in the middle of this spectrum, asked: "Does this mean I should get married right now?" And he did!
It all has worked out though. We did not lose anyone in the process, and 7 employees ended up moving to our San Francisco office. As a company, we helped as much as we could: We booked the tickets for everyone, connected those who needed it with other professionals who had made the same move, paid for temporary housing until they could find something longer term.
Most importantly, we didn't rush anyone. From beginning to end, the process took 18 months.
18 months is a big chunk of time, particularly for a startup. Can you go into a bit more detail about why it took this long?
Mathilde : The longest, most crucial part was getting approved to issue visa sponsorships. This process alone took 9 months for the company to be approved, and then you can apply apply for one visa at a time. It took us another 9 months to move every employee, one by one. The last one isn't even there yet!
How is it going now, with the integration?
Mathilde : It's going great. We have a steady, almost equal European-to-American ratio, which is great: We get the best of both cultures. On the one hand, we have very optimistic, ambitious and confident Americans; on the other, we have analytical, precise, down-to-earth French engineers.
And everyone's friendly! That's the perfect blend for our company culture, and we want to keep it that way for as long as we can.